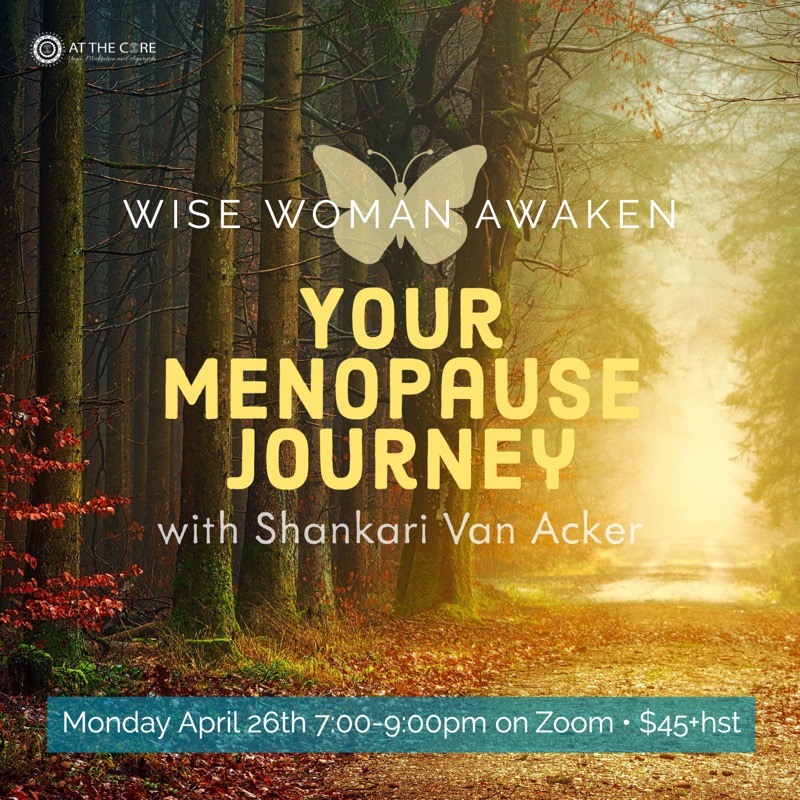 Shankari Van Acker ➤ shares an Ayurvedic exploration of the profound life transition of Menopause as an opportunity for healing, wisdom and grace to flow deeper within your life.
VITAL KNOWLEDGE FOR WOMEN AGE 35+
Ayurveda shares a preventative approach through simple lifestyle routines of diet, herbs and exercise to ensure Your Menopause Journey is not only symptom free, but opens you to the mystical realms of the Wise Women.
MONDAY APRIL 26 ON ZOOM
7:00-9:00pm (EST)


TRANSITION WITH AWARENESS, ENTHUSIASM AND WONDER
And take your place in the timeless tradition of the Wise Women of Nature; strong, stable, confident and capable to uplift herself, her family and community!
PREPARE YOURSELF
Whether pre, peri or post-menopausal, a deeper education of this momentus journey is essential to support thriving wellness for ourselves and the women around us!
WORKSHOP DETAILS
Monday April 26th 7:00-9:00pm (EST) via Zoom
Class will be recorded for viewing and re-viewing at your convenience!
Transition with Awareness, Ease and Grace