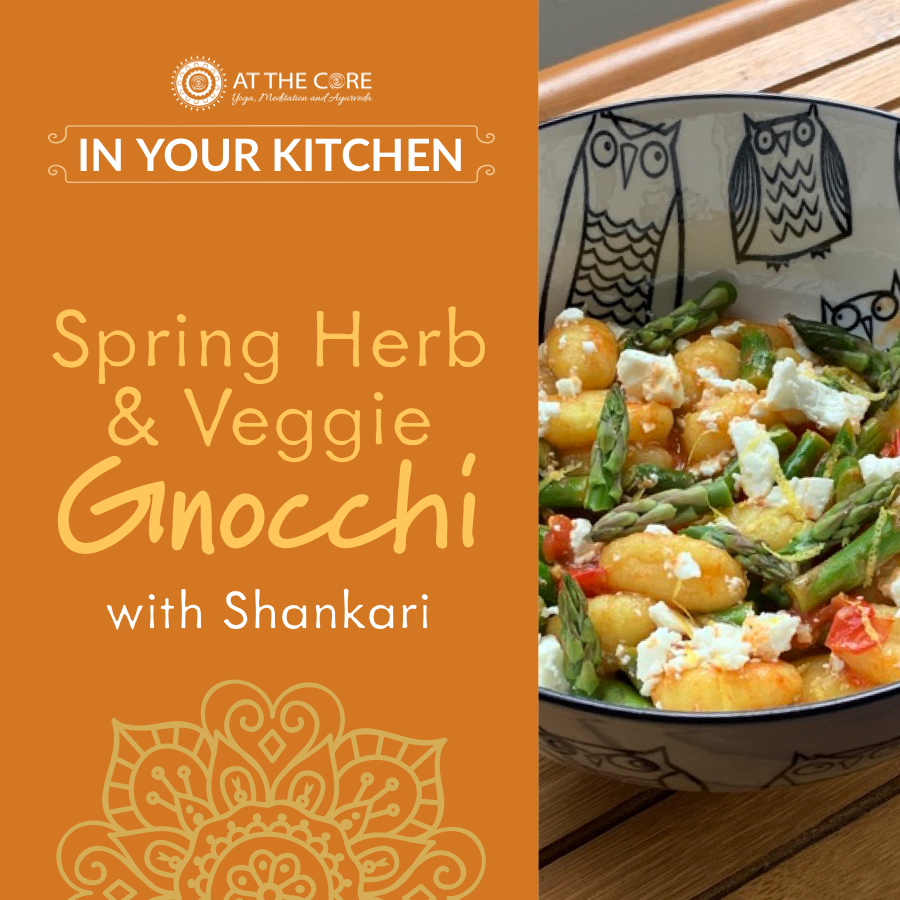 AYURVEDIC COOKING with Shankari
On demand VIDEO WORKSHOP from our kitchen to yours!
Shankari Van Acker ➤ shares the wonders of spring herbs and veggies along with the quick and easy comfort of gnocchi in this simple and satisfying dish the whole family will love!
INCLUDES
Demonstration video for viewing at your convenience
Ingredient List
Recipe + seasonal variations
Fun and useful cooking tips & Ayurvedic strategies
WARM WORDS
"Shankari, I wanted to say thank you so very much for the cooking class! I made the gnocchi last night and it was amazing! It received a 10 out of 10 LOL.
I enjoyed watching you and learning little tips…
And so much inspiration for my spring cooking 🌸🌸🌸🌸 thank you!"
(S.N. Bayfield, ON)