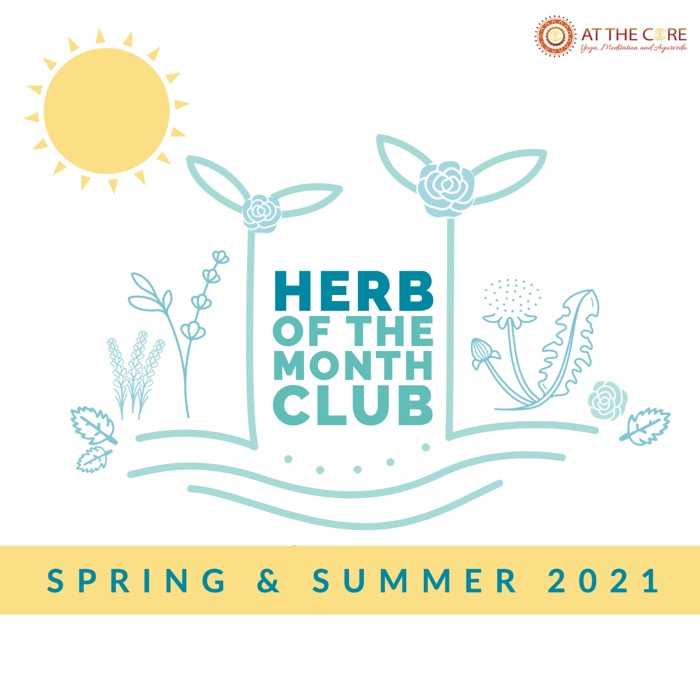 6 HERBAL LESSONS
April - September 2021
· Qualities, uses and recipes sent direct to your inbox
· Printable Reference Guide for each herb
· Monthly live online session with Shankari Van Acker ➤
· Online Community Forum for all your ongoing questions
· Printable Colouring Pages for each Herb
BONUS LESSONS
· Why Herbs Works; A Glossary of Herbal Energetics
· The Difference between Teas, Infusions and Decoctions
· How Herbs Nourish Your Tissues (Dhatus)
🌿
Includes a Beautifully Curated Online Herbal Library!
Materia Medica (lore, uses, qualities), Recipes & Tea Blends, Natural Home Remedies
ARE YOU CURIOUS ABOUT HERBS?
Herbals have been used throughout history for their purifying, healing and nourishing power.
Delivered direct to your inbox each month!
Learn to understand the healing qualities of each herb
Practice with fun and easy tea-blends and herbal recipes
Increase your confidence in using herbs for natural first-aid
EXTRA-ORDINARY SUPPORT!
Glossary of herbal energetics (carminative, diaphoretic, expectorant, tonic etc.) with common examples
Join Shankari live each month for an online Q&A session for herb stories and connection with other herbal enthusiasts.
Includes audio and video recordings of all live sessions
Access our Community Herbal Forum answering all your ongoing questions!
🌿
Our Spring & Summer Herb List
All available wild-harvested, backyard cultivated or easily accessible to source.